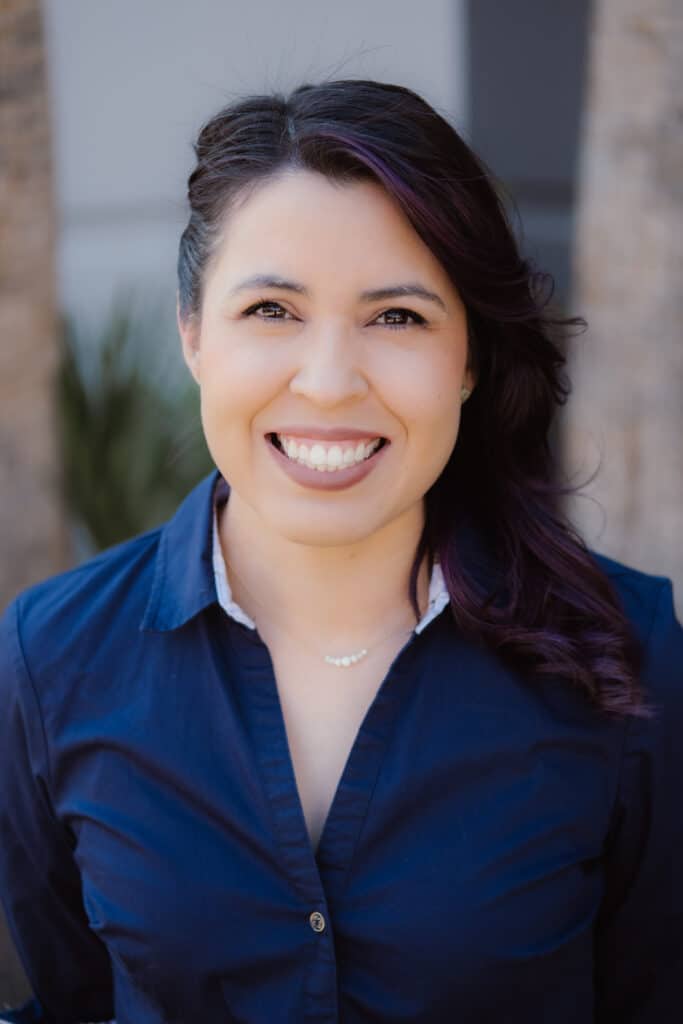 Education and Professional Qualifications
Dr. Nicole Franco earned her Bachelor of Science in Biology from the University of Texas at San Antonio in 2011 and her Doctorate of Audiology from the University of North Texas in 2015. She completed clinical rotations in the Dallas-Fort Worth Metroplex as part of her doctorate studies, and her externship year was completed at O.C. Physicians Hearing Services in Mission Viejo, California. Dr. Franco is licensed in Nevada, Texas, and Colorado and holds the Certificate of Clinical Competence in Audiology (CCC-A) from the American Speech-Language-Hearing Association (ASHA). She is also a fellow of the American Academy of Audiology.
Personal Life
Dr. Franco moved to Nevada in 2016 and joined Lone Mountain Audiology in 2019. In her free time, Dr. Franco enjoys being outdoors and practicing her sewing skills.
Hearing Loss Expertise
As an audiologist, Dr. Franco has extensive training and experience in the diagnosis and treatment of hearing loss. She has extensive knowledge of the latest hearing technologies and can help patients find the best solutions for their specific needs.
Patient Care
Dr. Franco is dedicated to providing the highest quality care to her patients. She takes the time to listen to each patient's concerns and works with them to find the best solutions for their individual needs. She is passionate about helping people improve their hearing and regain their quality of life.