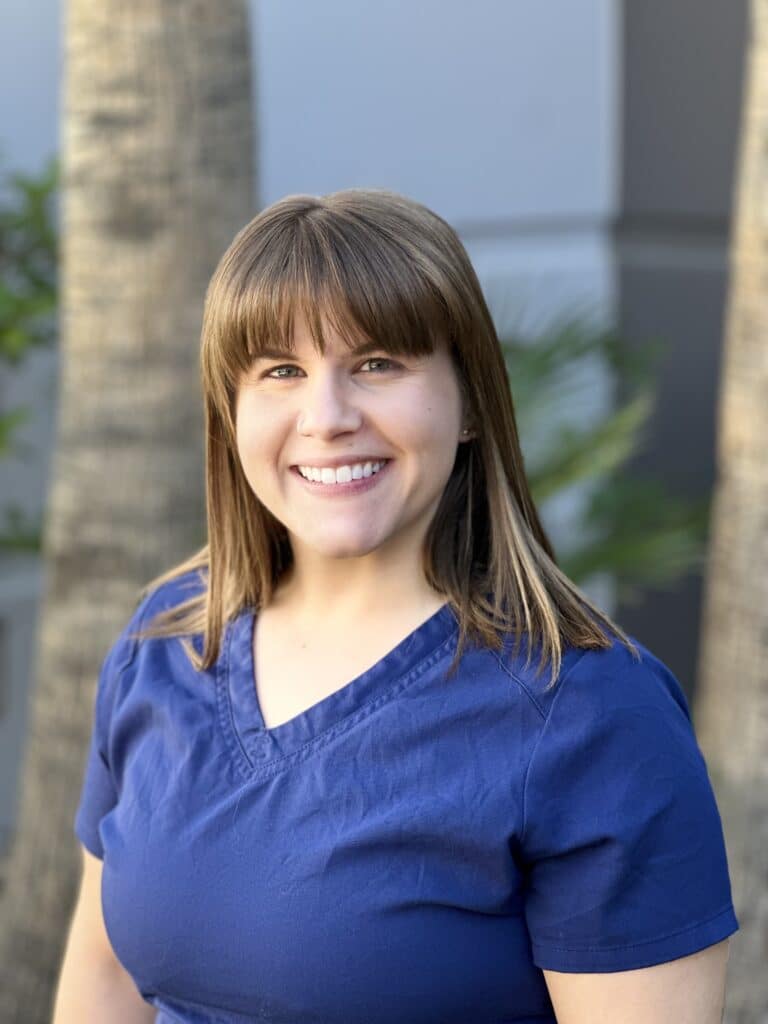 Hearing Loss Expertise
Dr. Wyskiel has had extensive training and experience in the diagnosis and treatment of hearing loss. She is passionate about helping patients find the best solutions for their hearing needs.
Education and Professional Qualifications
Dr. Meghan Wyskiel earned her Bachelor of Science Degree in Communication Disorders and Doctorate of Audiology from Central Michigan University. She completed her clinical rotations at the Carls Center for Clinical Care and Education and completed her externship year in private practice in Las Vegas.  Dr. Wyskiel holds the Certificate of Clinical Competence in Audiology (CCC-A).
Patient-Centered Care
Dr. Wyskiel is dedicated to taking the time to understand her patients' hearing needs and concerns and provide them with the highest quality of care to help them regain their quality of life.
Personal Life
Originally from Northern Michigan, Dr. Wyskiel moved to Las Vegas in 2016. In her free time, Dr. Wyskiel enjoys reading, traveling, and spending time with friends, family, and her three cats.